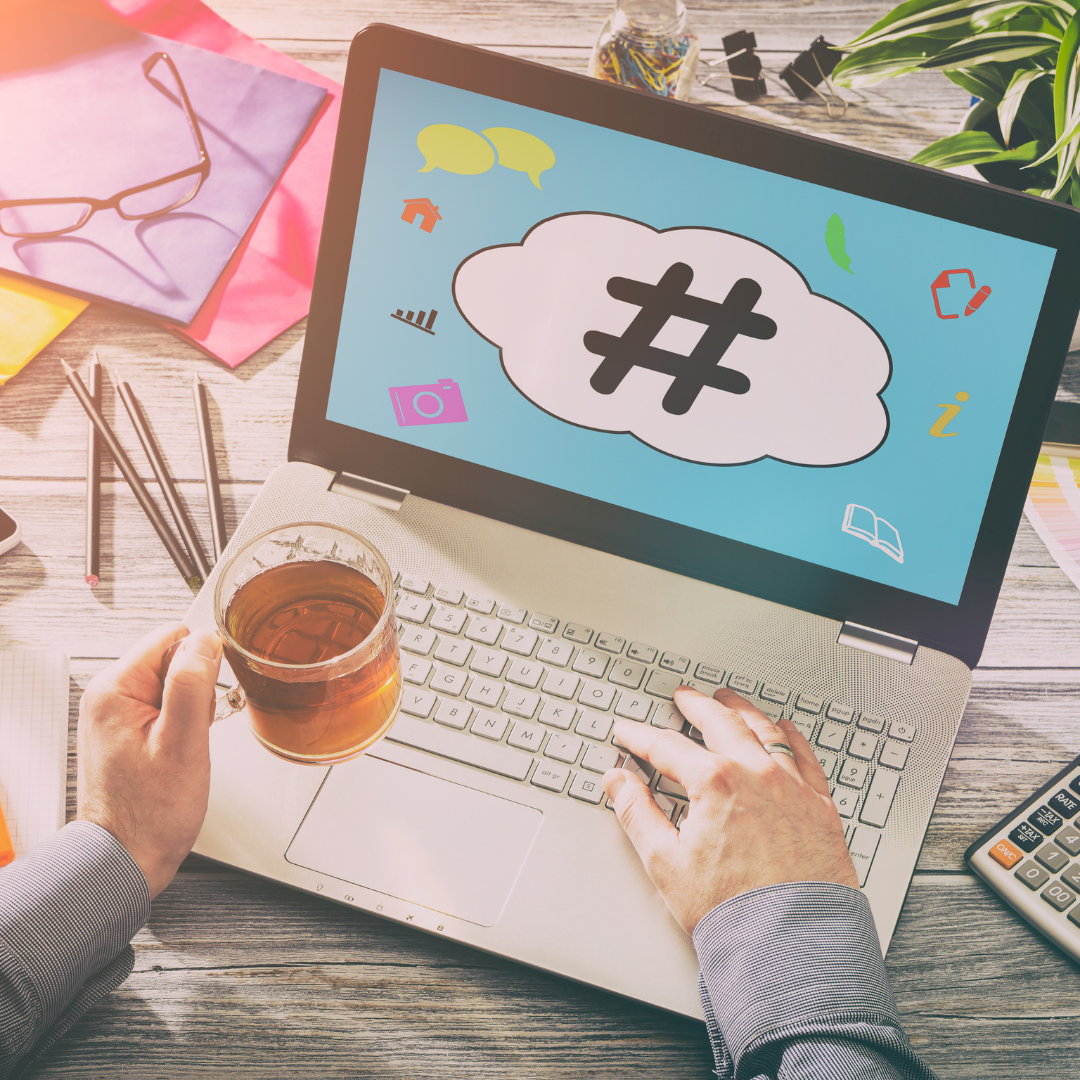 Hashtags are super important when it comes to using Instagram. They work as a search tool for the user, and when you use hashtags on your posts, it aggregates them together with other posts using the same tags so that the user can find the content.
This means there is huge potential there for you to reach your potential audience or ideal client via your hashtags. But they MUST be super relevant so that you are reaching the right people.
Here's a hashtag case study
Three years ago I was on the hunt for the perfect planner after the one I'd been using had a layout redesign. After Google wasn't working for me, I took to Instagram and typed in something like 'social media planner' or 'small business planner'. I headed to the hashtags tab and browsed the results and ended up discovering Hello Time. I asked for the planner for Christmas, and the rest is history! I've been using Sam's planners ever since! I have become a regular customer of Sam's; I now also buy stationery and gifts from her too.
Many people ask me if people actually search for things on Instagram with a view to buying them, and I always tell this story. Yes they do!
Another fab example is #SuperSecondsSaturday. This is an event organised by Ink And Bear on Instagram and features dozens of makers selling their seconds products at a discounted price. You can search for makers taking part by searching the hashtag. I have discovered many new small businesses this way! All the relevant content is in a big collection that you can browse through by searching the tag. 
So how do I know which hashtags to use?
In short, you should use the tags that your audience might be searching. Put yourself in their shoes; what keywords might they type in if they want to find your product or service? Think back to my planner example above – Sam from Hello Time had used #socialmediaplanner and that's what I was looking for. 
Also think about the type of people you're targeting. Are they parents? Might they be searching things like #londonmums or similar as ways to find other parents in their area? Maybe they're looking for small businesses in their area, so you could use #smallbusinessnottingham if that's what you are. 
The best thing is to do some research. Head to your website and jot down some key terms and keywords around your business, your products and services, your location, who your audience are. Then sit down with a notepad and search your keywords and terms in Instagram. Note down the numbers and use a variety of large, medium and small tags in your set. 
How do I know if my hashtags are working? 
Unfortunately it's difficult to know which hashtags are working well. But you can check how many people you've reached via your hashtags on each post. 
Head to View Insights below the post on your profile page. Scroll down to the reach section and it will tell you where the people you've reached have found you. Your aim is for the hashtag number to be as high as possible in relation to your reach number. The non-follower number too. This shows you're reaching people that don't already follow you, which let's face it, is the point! 
If you'd like some further help with your hashtag research, I run a hashtag workshop called 'How the Hashtag?' where I'll teach you all about and help you research hashtags perfect for your business. You'll leave the session with the perfect tags to use on your posts. Get in touch via my Contact Form or email me on hello@wildsocial.co.uk for more details!