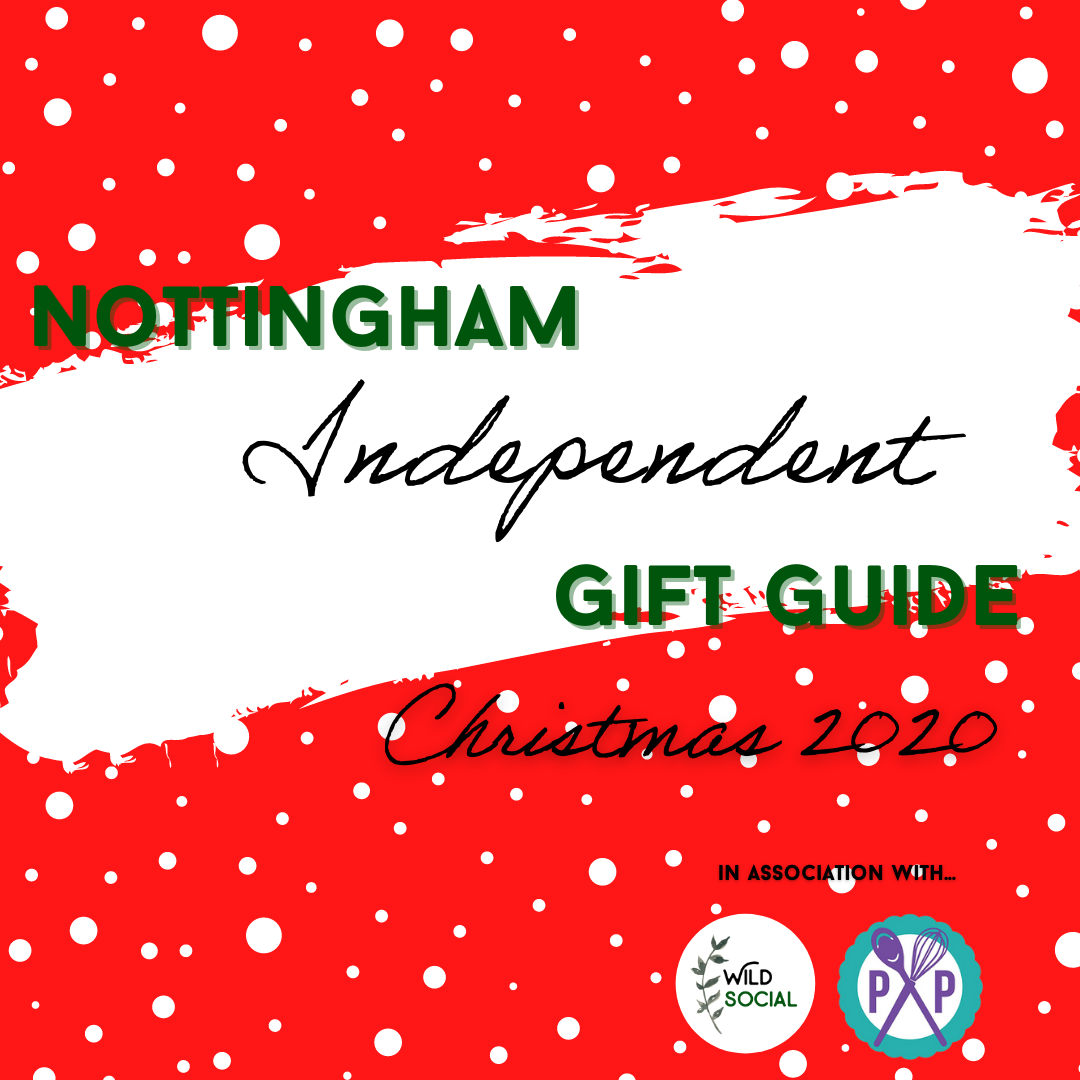 Welcome to our Nottingham (and surrounding areas) small business Christmas gift guide for 2020. I've teamed up with The Pudding Pantry to bring you a bumper selection of amazing small businesses in our area where you can get some amazing unique gifts. We deliberated over several coffees about who to include and we settled on 12 collections, each featuring 3 or 4 brands. Here is the first half – to see the second six categories including foodie gifts, homeware and jewellery, head over to The Pudding Pantry blog via the link at the end. Happy browsing!
---
Christmas Gifts for Kids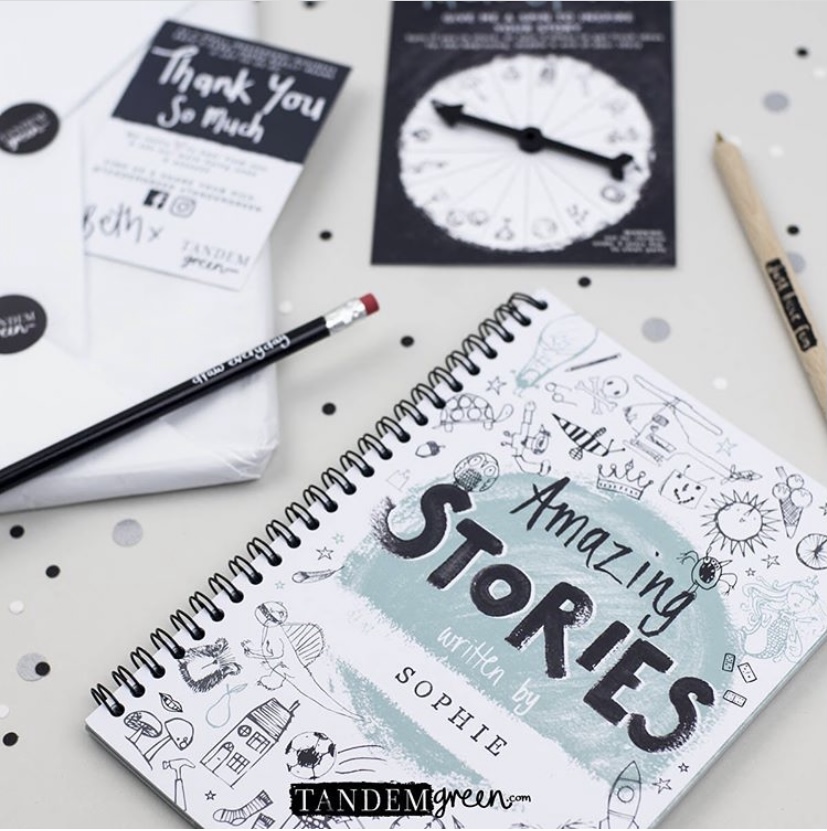 Tandem Green
Instagram: @tandemgreen
Website: tandemgreen.com
Run by illustrator and graphic designer Beth, Tandem Green features some amazing gifts for creative kids. There are personalised story-writing and drawing books and some amazing spinners to provide ideas for fun things to do both in and outdoors. Beth was inspired to encourage kids to create what they can without the pressures of school. I've purchased a few of her items for my daughters this year and know they're going to love them!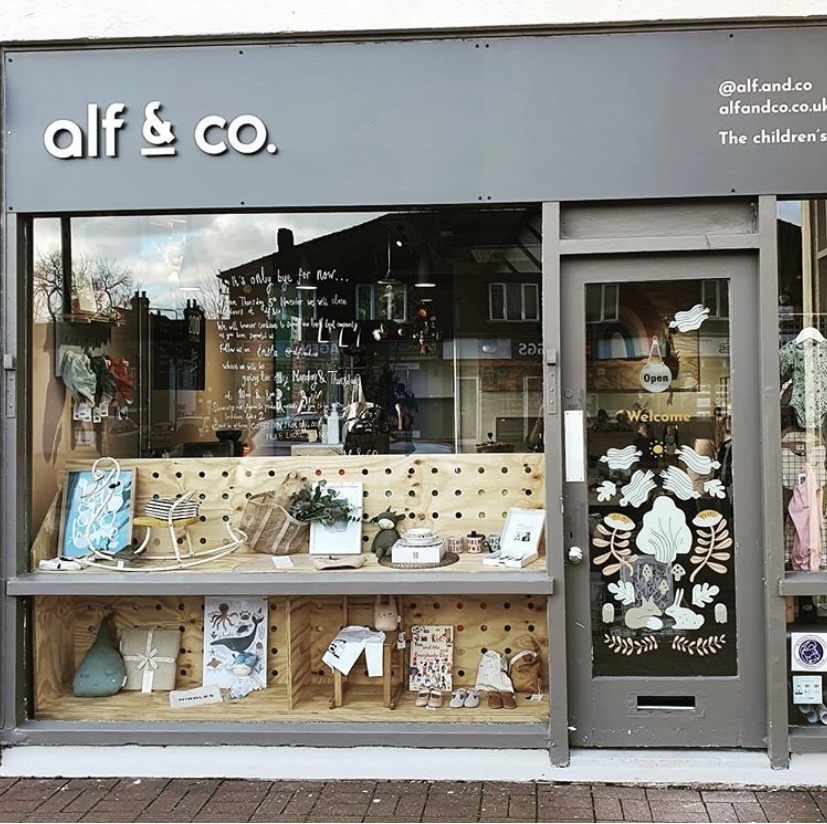 Alf & Co
Address: 23 Plains Road, Nottingham NG3 5LG
Instagram: @alf.and.co
Alf & Co is a brand new baby and children's boutique in Mapperley, Nottingham (a feat in itself this year!). The store features an absolutely stunning collection of clothing, accessories, lifestyle and nursery items from selected small brands around the country. Think Wex Baby, Little M and Free Rider, stylish, great quality brands. They serve coffee and cake too so you'll be able to shop with refreshments!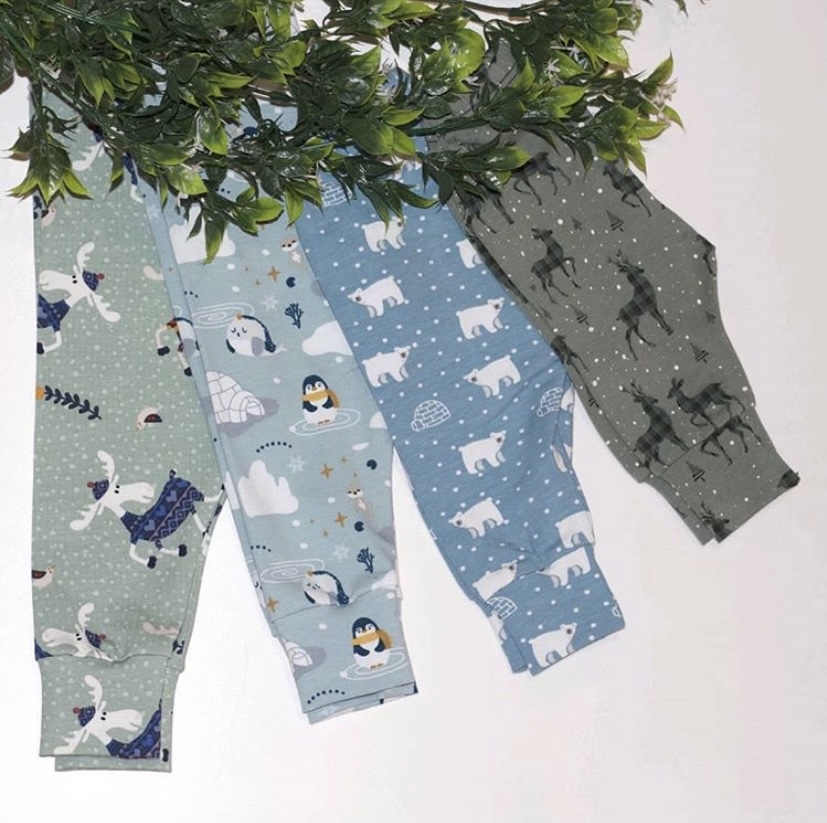 Baby Boniface
Instagram: @baby_boniface
Owner Alex, a bridal seamstress was inspired to start Baby Boniface and create bright and fun bespoke clothes for kids when she couldn't find any locally for her young daughter. She caters for ages 0-6 and makes everything from leggings to sweatshirts, dungarees to tees. You can order directly through Instagram and Alex has just launched the loveliest Winter collection. Absolutely adorable!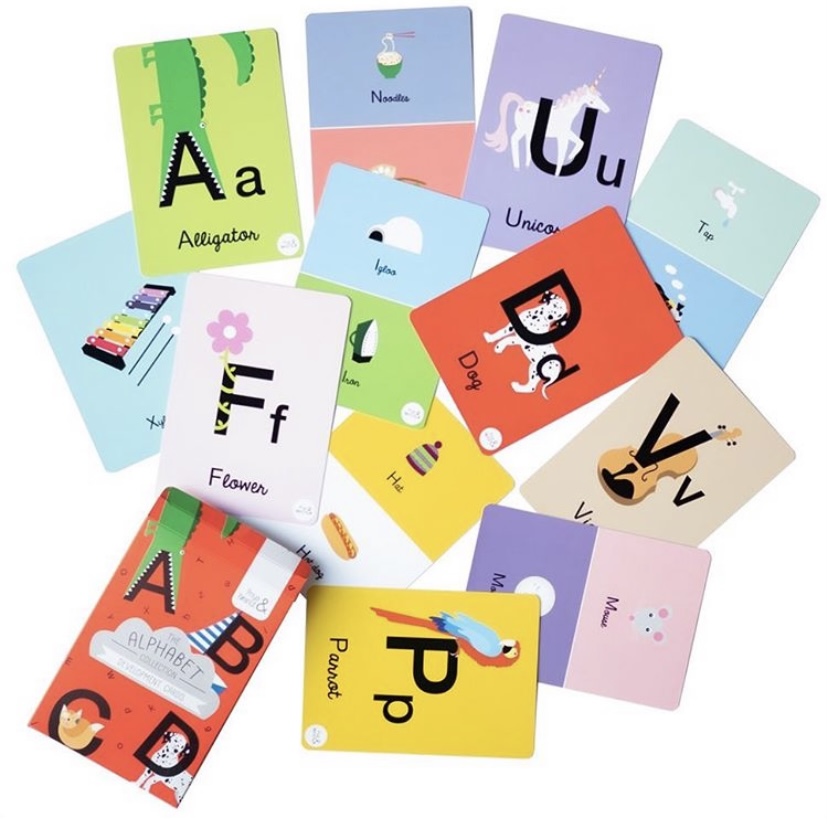 Priya and Peanut
Instagram: @priyaandpeanut
Website: priyaandpeanut.com
Priya and Peanut was started by couple Anna and Rob when Anna was pregnant with their first baby. Priya is their gorgeous Dalmation dog and Peanut was bump! They create baby sensory flashcards and milestone cards as well as other beautiful baby gifts, all designed by Anna. They're perfect for a baby shower gift or super stylish stocking fillers. Their alphabet and numbers flashcards are the latest things to launch and they have some premium sensory boxes coming in December too.
Home Fragrance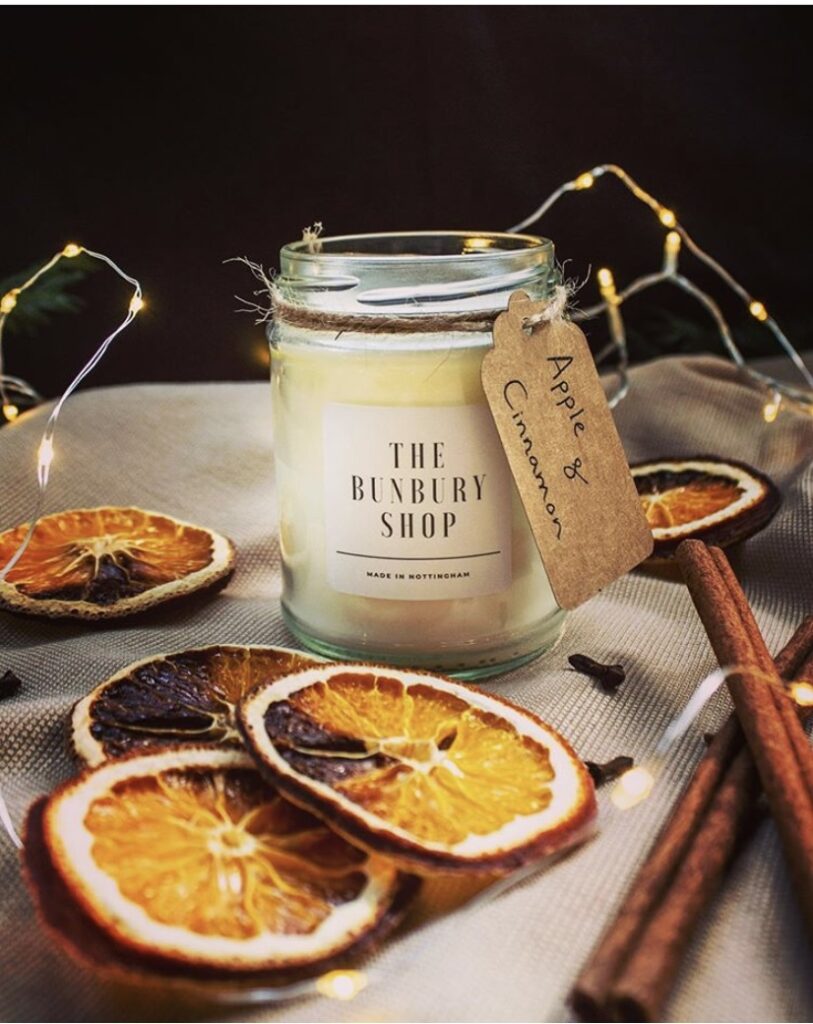 The Bunbury Shop
Instagram: @thebunburyshop
Website: thebunburyshop.co.uk
The Bunbury Shop was started by Miguel and is named after a street he used to live in when he started the business. The brand sell the most divine smelling 100% natural soy wax candles in a variety of scents to suit your space. The Cocoa Butter candle is my favourite – it smells just like white chocolate!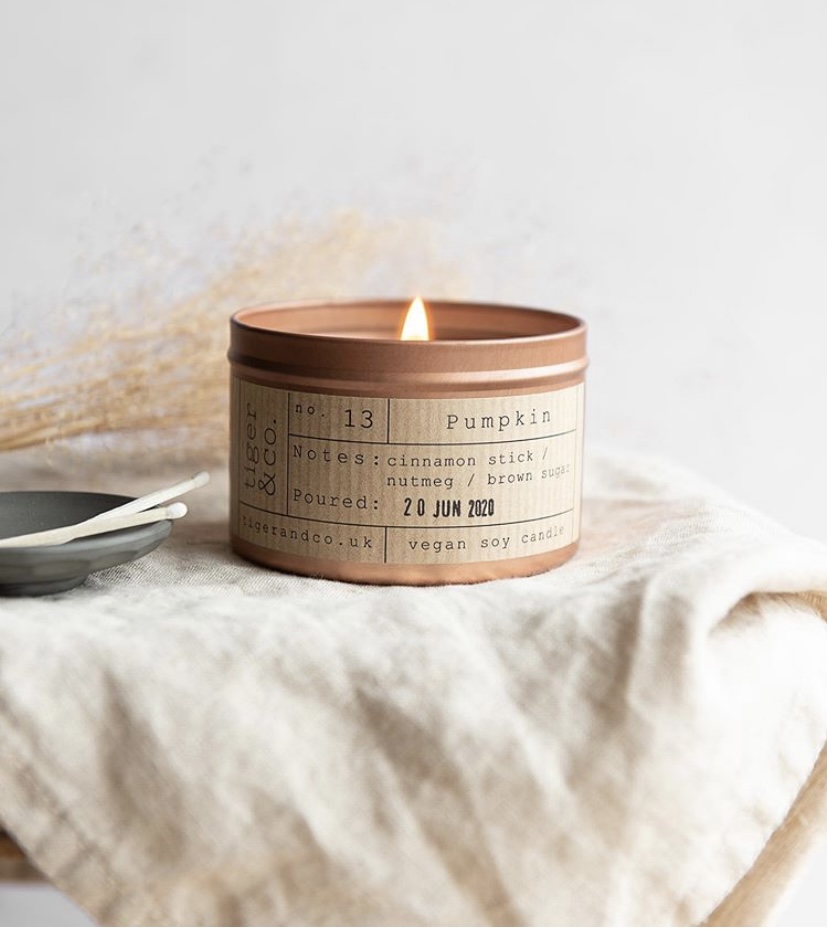 Tiger & Co
Instagram: @tigerand.co
Website: tigerandco.uk
I'm not ashamed to say that Tiger & Co have made me obsessed with candles lately – their products are incredible! Penelope makes all of her vegan soy wax products from her home and sells a range of larger candles, wax melt bars and tealights as well as accessories like her ceramic match striker pot. The Pumpkin candle features cinnamon stick, nutmeg and brown sugar and smells just like baked pumpkin pie. Packaging and labels look really high end and would make a gorgeous gift for the home fragrance fanatic in your life!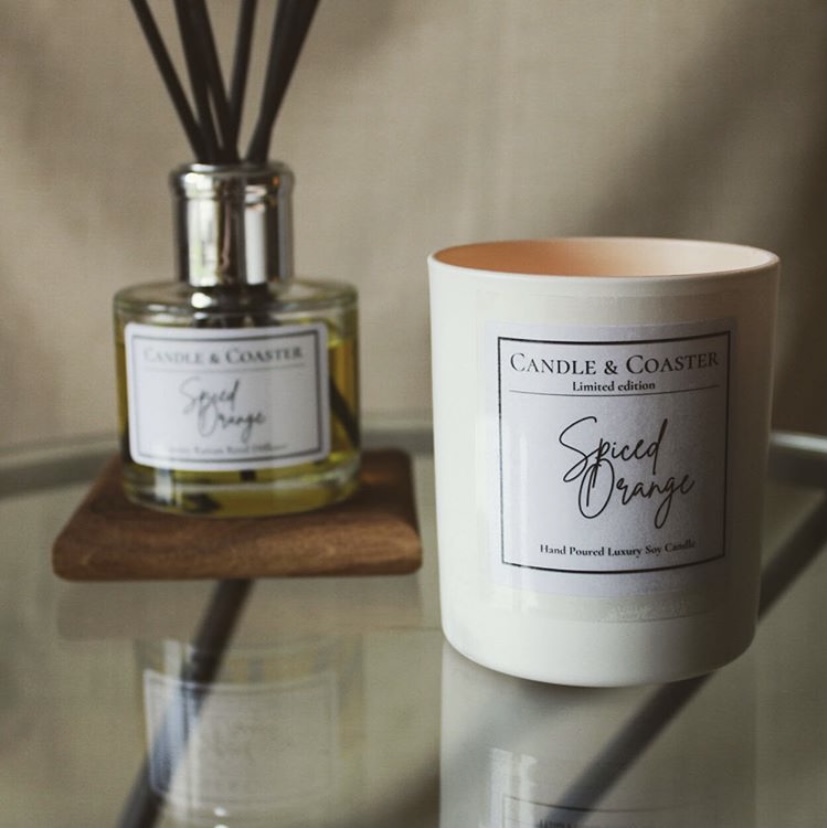 Candle & Coaster
Instagram: @candleandcoaster
Website: candleandcoaster.com
Home fragrance isn't all about candles (though this gorgeous Nottingham company do those too!) but they also sell reed diffusers in their signature scents which we love! Each product comes complete with a solid oak coaster to display in your home, handmade by joiner Shaun, one of C&C's founders. The Spiced Orange scent would be perfect for a festive gift but Black Pomegranate would be my year round choice!
Art – Prints and Portraits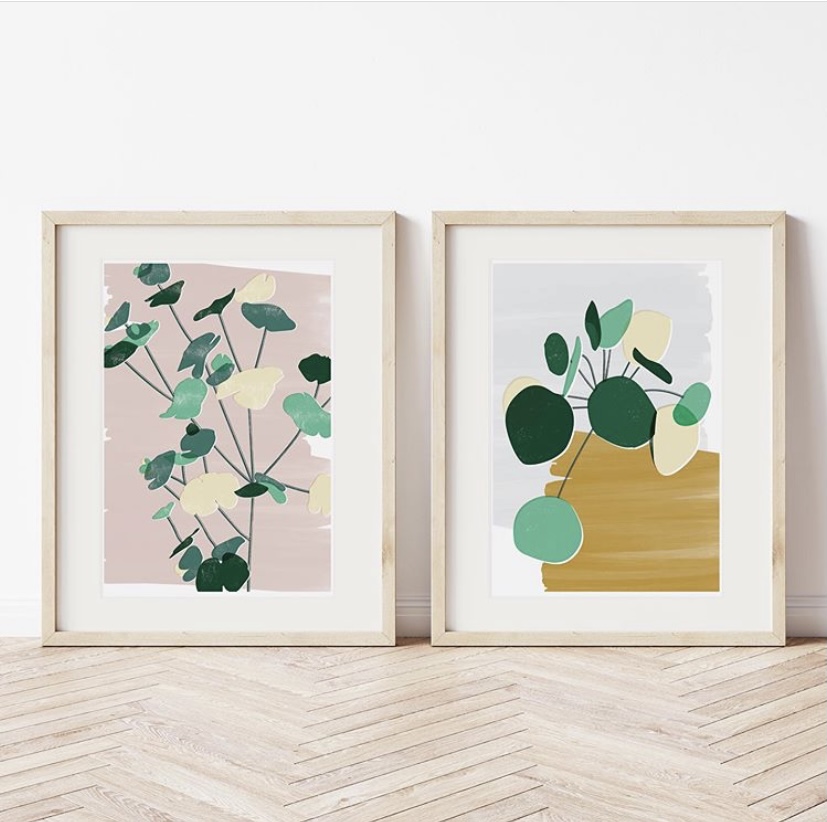 Rachel Mahon Print
Instagram: @rachelmahonprint
Website: rachelmahonprint.co.uk
All of Rachel's prints are inspired by plants around her house grown by her husband and they are just gorgeous. With something for any colour scheme, she has also branched out into cards and stationery and even has a gorgeous calendar for sale with 12 brand new designs to brighten up 2021!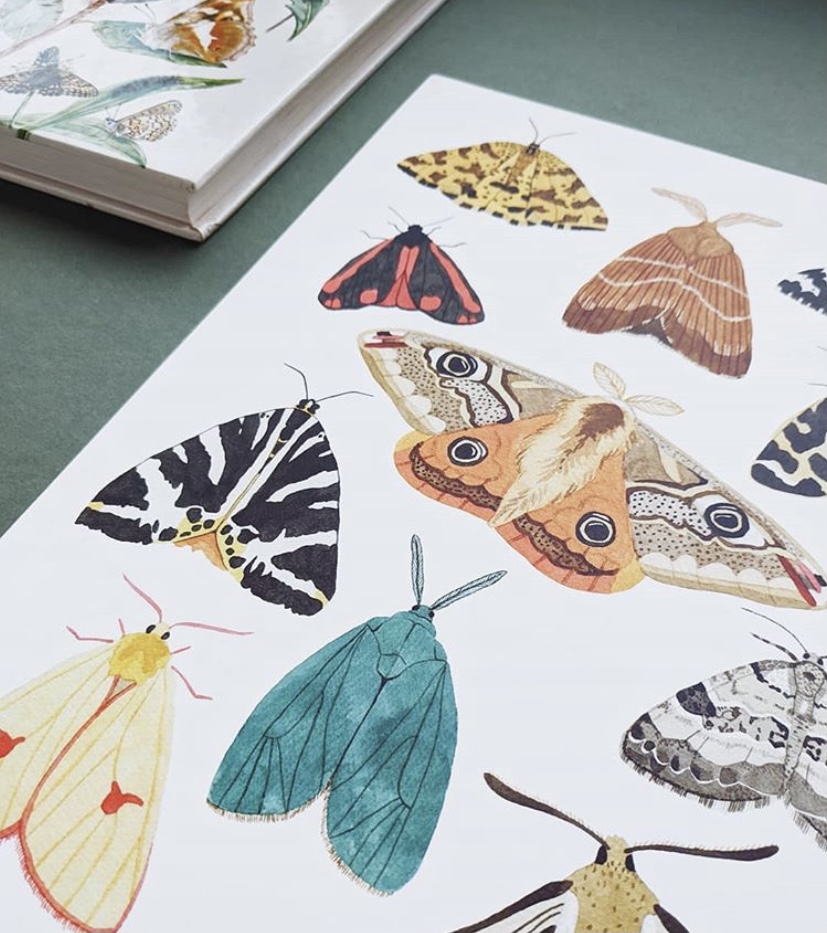 Katrina Sophia
Instagram: @bykatrinasophia
Website: katrinasophia.com
Katrina creates the most gorgeous illustrations, of botanicals and insects. The detail is amazing! Despite my absolute fear of moths, I love her Moths print and the Greenhouse Study print would be a brilliant gift for a gardener! Katrina is based in Nottingham and says that her aim is to celebrate the wonder of the natural world through her beautiful watercolour creations. She certainly does that, her work is stunning!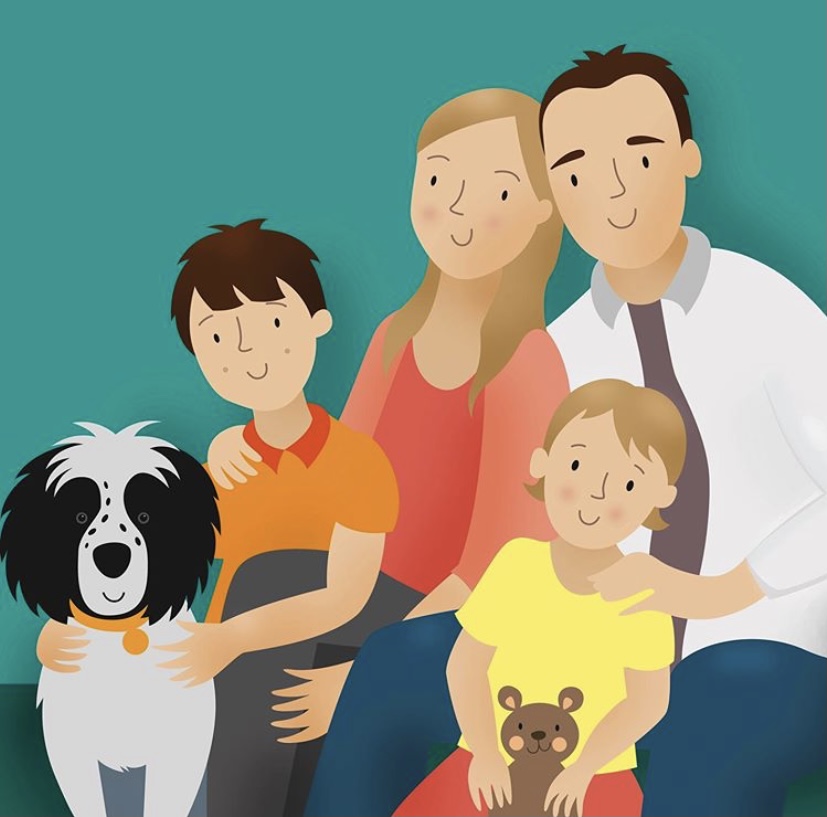 Ami-Lou Harrison
Instagram: @amilouharrison
Website: amilouharrison.com
Ami-Lou's work is brilliant. She's a Nottingham designer and illustrator who at the start of this year, began doing family portraits in her bold, colourful style! I ordered one at the start of lockdown and it now takes pride of place in my hallway. What a super special, unique gift and all you have to do is give details of favourite colours/garments for each person you want to include in the portrait and Ami will do the rest! She also sells lovely prints for kids featuring their times tables, a great way to practise if you ask me.
Beers, Spirits and Wines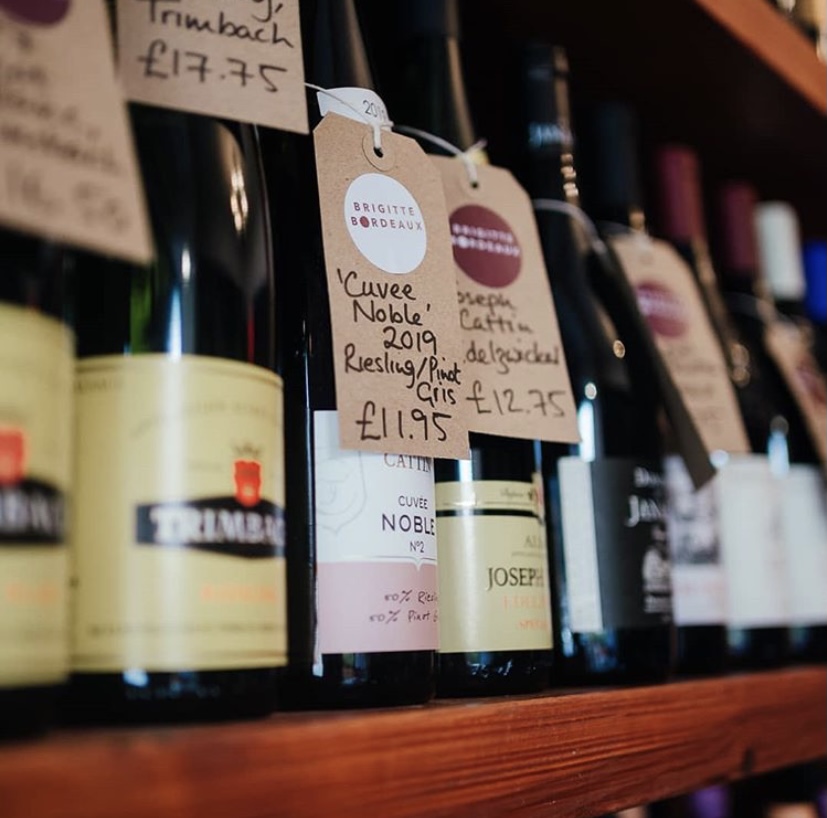 Brigitte Bordeaux
Instagram: @brigittebordeauxwine
Website: brigittebordeauxwine.co.uk
For the wine connoisseur, this is a must see and the perfect treasure trove for a gift. Based on Mansfield Road near Sherwood shops, Kat and Matt run this lovely little shop and apart from the wines they are a bar and serve up tasty platters to go alongside (COVID permitting). You are welcome to pick their brains about the wines – they'll always be able to recommend something just perfect for you. They also run regular tasting events and deliver free locally in Marilyn Merlot, their very own wine-mobile! Favourites of mine are the Luna Prosecco, the nicest Prosecco I've ever had, and Cable Crossing, an Australian Shiraz priced at under a tenner.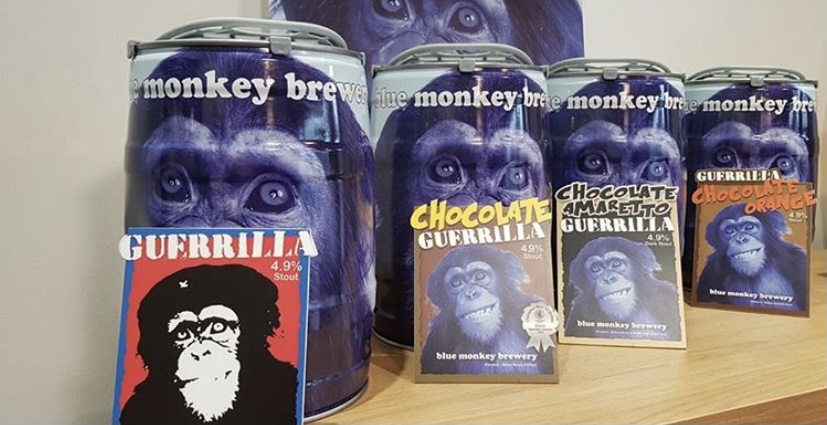 Blue Monkey Brewery
Instagram: @bluemonkeybrew
Website: bluemonkeybrewery.com
Based at Giltbrook Industrial Park, Blue Monkey are a local brewery brewing delicious beers with some unusual but really interesting flavours (Blubarb & Custard anyone?!) You can buy mini casks or bottled beers adorned with their signature chimp logo from their site as well as some delicious sounding rums and gins. In normal times, you can even book a brewery tour but these are suspended for now.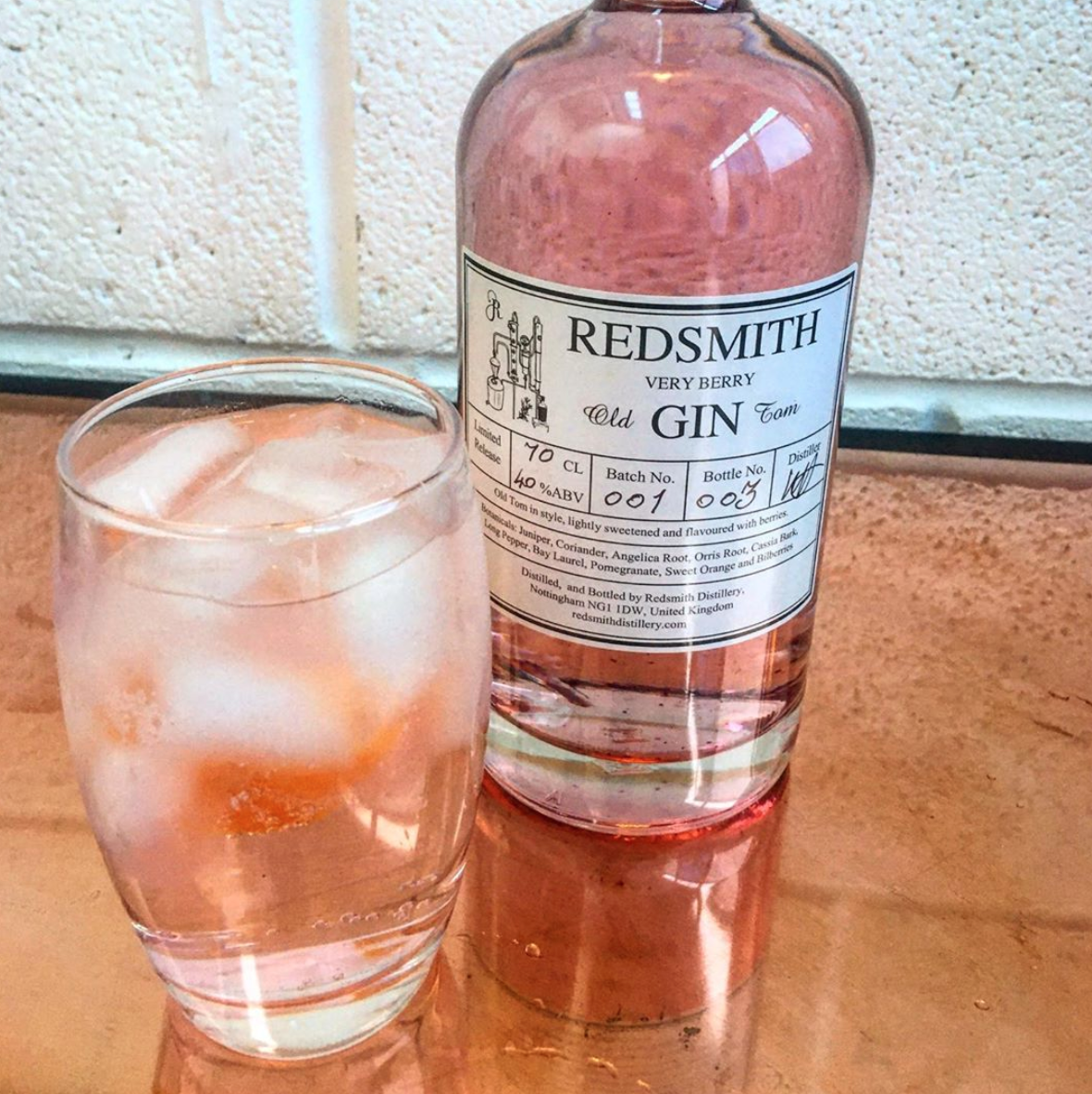 Redsmith Gin
Instagram: @redsmithgin
Website: www.redsmithdistillery.com
Emma from The Pudding Pantry has talked about these guys on her Stories before but this gin is AMAZING! Award-winning too – the London Dry won double gold at 2018's World Spirits Competition in San Francisco! They've just released Very Berry, an Old Tom lightly sweetened gin flavoured delicately with bilberries. I can imagine this making some brilliant Christmassy cocktails. And I know it's not *that* important but I love a label with a batch number!
Gift Boxes and Hampers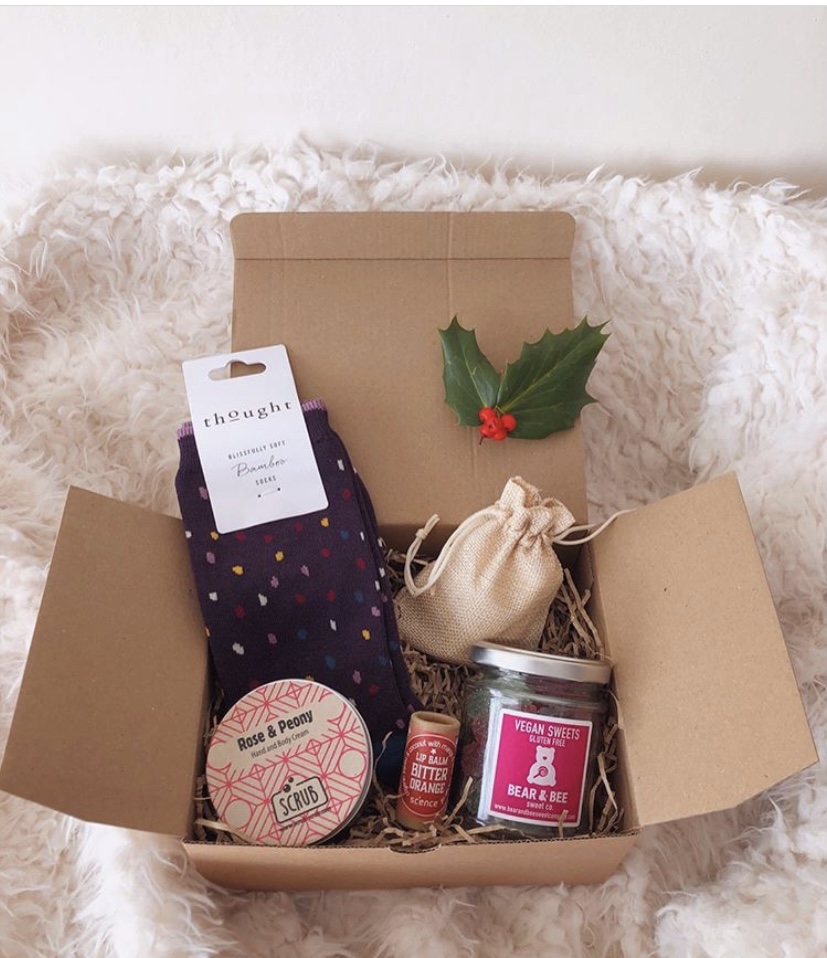 Koti
Instagram: @kotiboxes
Website: kotiboxes.com
Koti are totally on to something here, and when I met Mollie, one of the creators at a co-working group last year and she revealed her plans, I instantly knew it would be a success! They curate boxes featuring eco essentials for the home and for you – their objective is to help us replace non-recyclable products. Their boxes feature many small brands and as lockdown continues, their Self Care box is a definite go to, featuring some of Nottingham's finest! I have loved their Bathroom and Kitchen boxes too.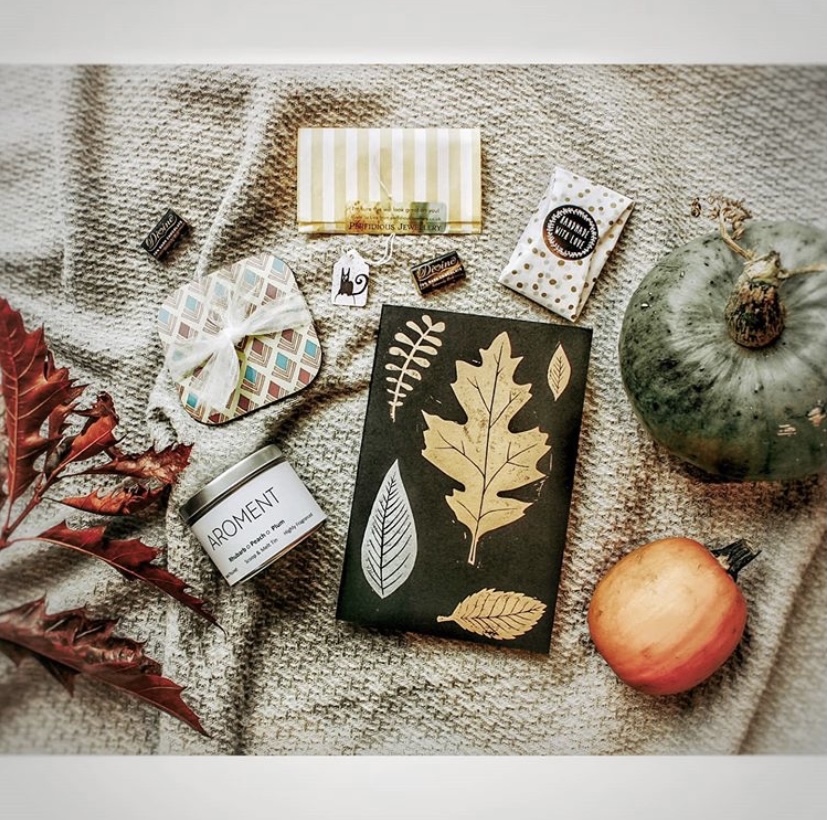 Origin Box
Instagram: @origin.box
Website: origin-box.com
A huge treat for either yourself or a loved one this Christmas, Origin Box is made up of gorgeous products from independent businesses around Nottingham. You can either buy a one off box or subscribe on a pay monthly basis (ahem, I definitely didn't do this, honest!) and the boxes arrive beautifully wrapped so you don't even have to do your own giftwrapping!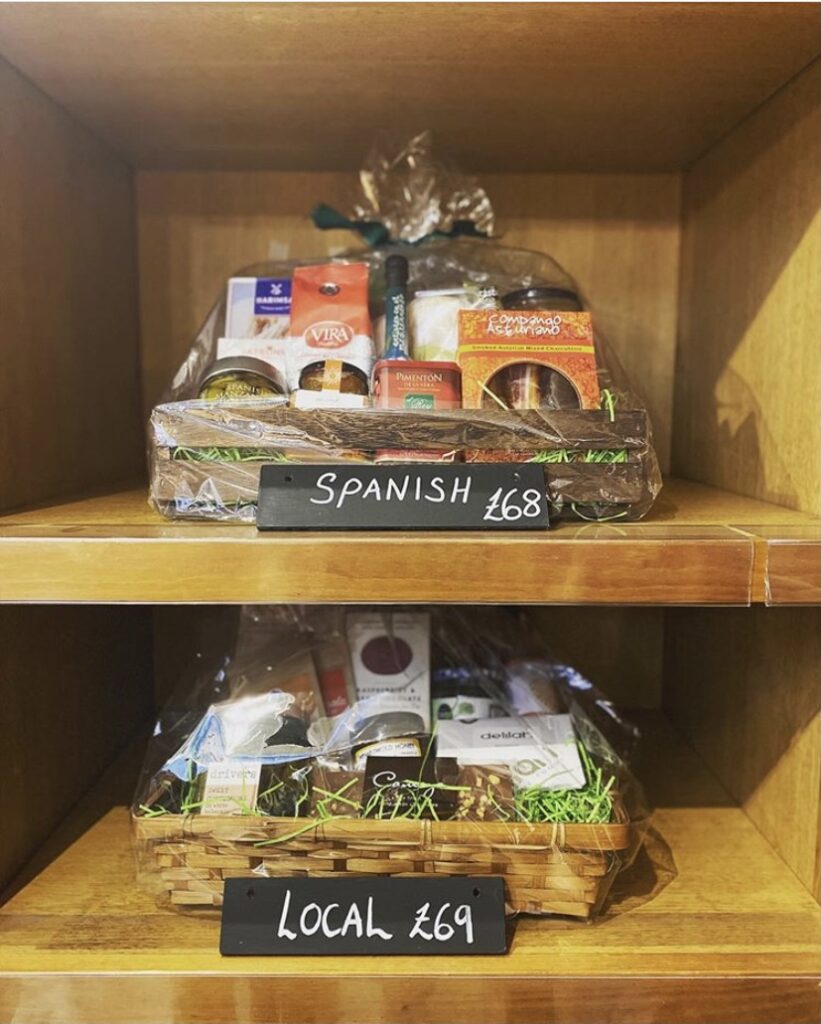 Delilah Fine Foods
Instagram: @delilahfinefoods
Website: delilahfinefoods.co.uk
Who wouldn't want an amazing gift hamper filled with foodie treats as a Christmas pressie? I once received a huge wicker hamper from a well known brand as a gift at an old job and it basically made my Christmas! Well Delilah can help you provide that feeling for the food lover in your life. You can choose your own basket on their website, fill with your (or the recipient's) favourites and they'll do the rest, sending the gift either to you or straight to them. But if you're in a rush, or aren't sure what to add, they also have ready made gift baskets/boxes filled with their favourites, and grab bags stuffed with locally sourced artisan products.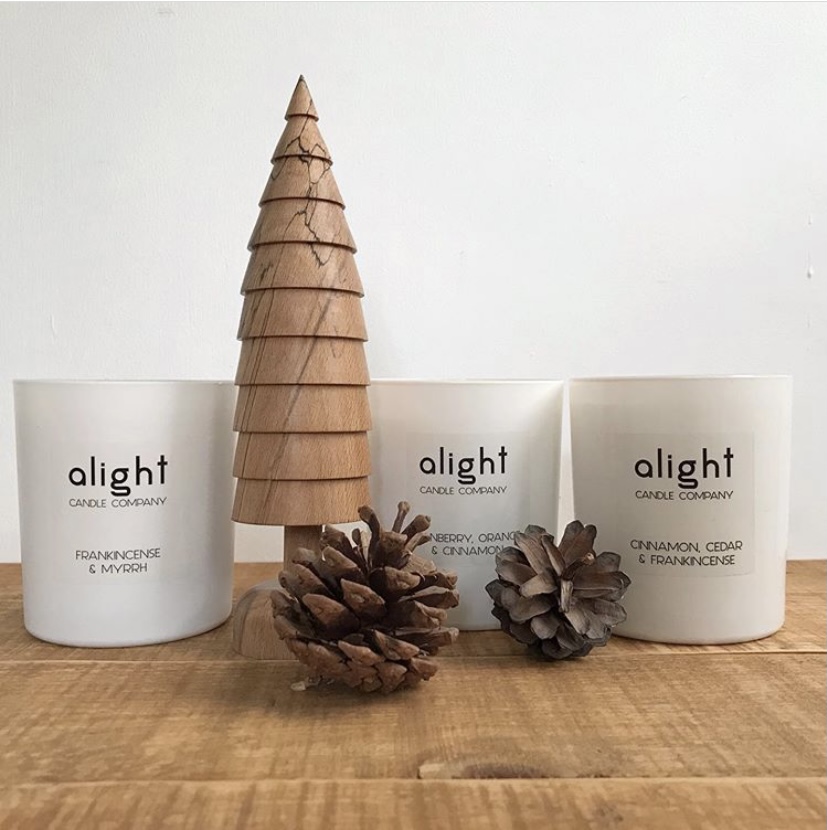 Alight Candle Company
Instagram: @alightcandlecompany
Website: alightcandlecompany.co.uk
We're back on candles (I know, I know!) but we couldn't not mention Alight's triple gift boxes in this section. You can choose your favourite three scents to go into their triple box so that you're not left with the dodgy one that nobody likes! And these are amazing value at just £15 too. There's even a seasonal scent gift box filled with candles perfect for cosy winter nights!
Stationery – Calendars, Colouring Books, Planners and more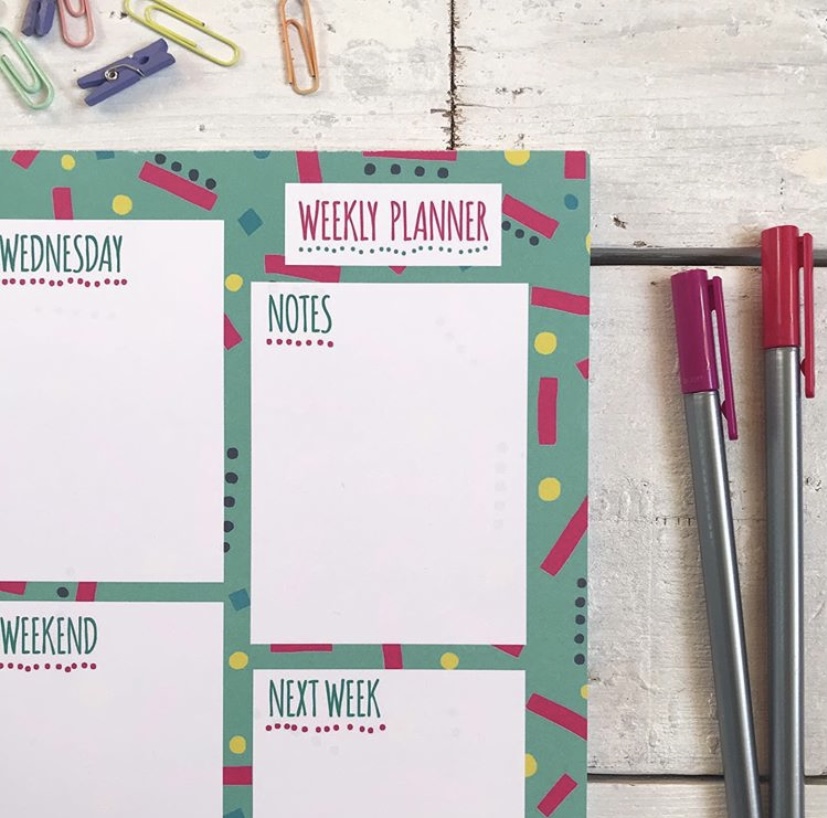 Anna Treliving Design
Instagram: @annatrelivingdesign
Website: etsy.com/uk/shop/AnnaTreliving
Anna's prints are bright, colourful and bold and she has created a range of products perfect for any stationery lover out there. The Weekly Planners and To Do List pads are my favourite – I use weekly planners like this to plan out content for clients and have a stash of Anna's pads to make planning that little bit more exciting! She sells various bundles at great prices – take a look at her Etsy page to see the full range.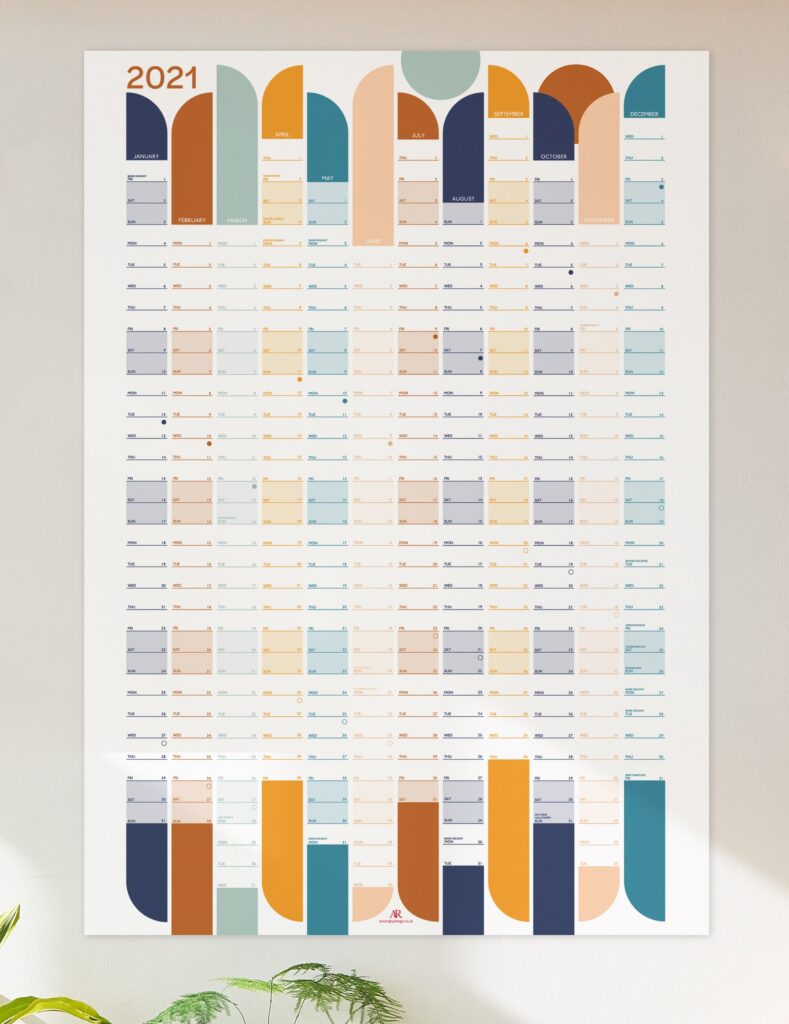 Anna Rigby Design
Instagram: @anna_the_designer
Website: annarigbydesign.co.uk/shop-1
Anna is primarily a graphic designer but after the success of her giant wall planner last year she decided to do it again for 2021, and hopefully we'll even have a few more plans to put on there. This year there are two colourways and the planner is A1 so there's space for all your birthdays, appointments and other dates to remember. Order in November to get a free "Let's pencil it in" pencil too – ideal! These are super limited edition and are available from Monday 9th November.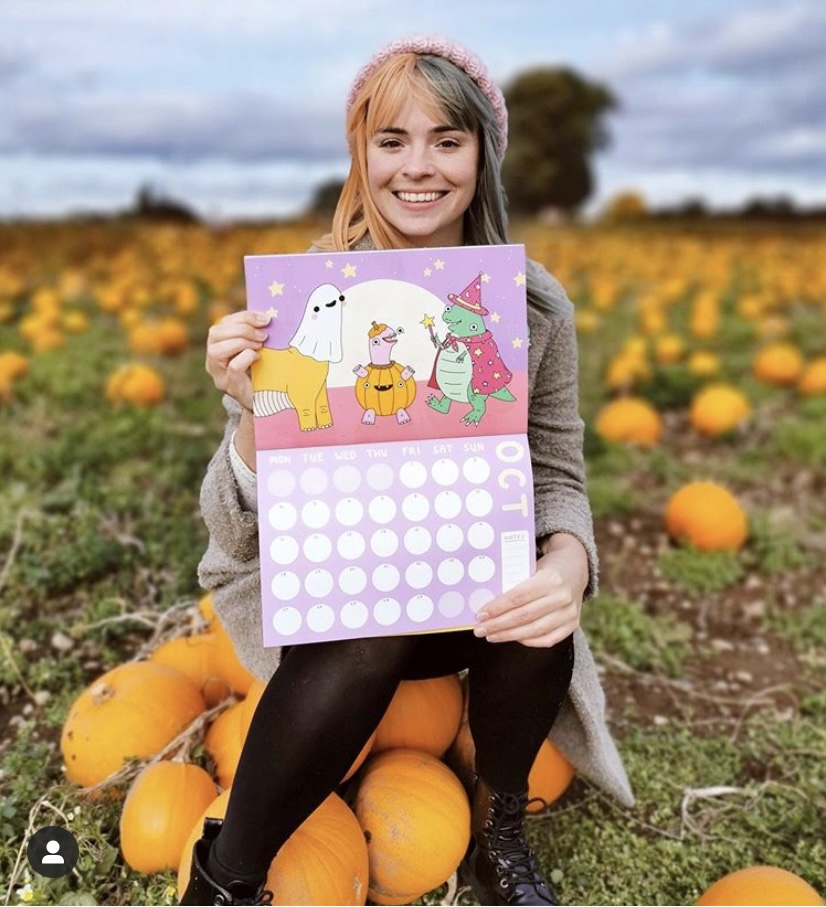 Wren and Wilson
Instagram: @wrenandwilson
Website: wrenandwilson.com
Featuring seriously cool illustrations inspired by pop culture and nature, Jen's range includes apparel but also postcards, sticker sheets and calendars. They feature reference to some of the coolest movies and TV shows in the 21st century (think Arrested Development, Parks & Recreation, Stranger Things and Flight of the Conchords). Her David Attenborough range is amazing too and I'm compiling a shopping list as we speak!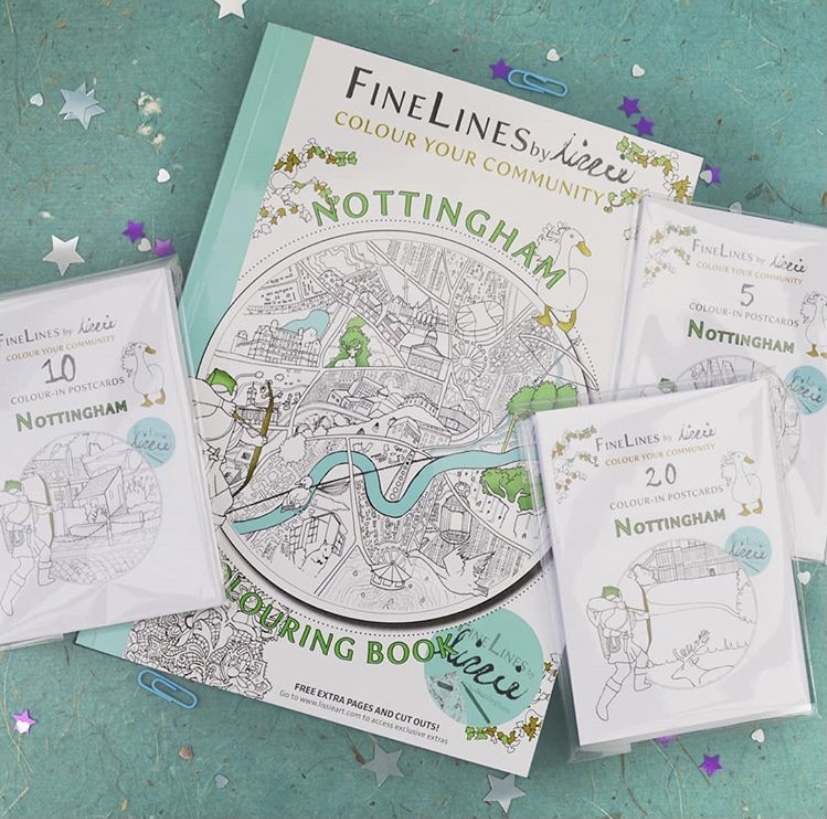 Lissie Art
Instagram: @lissie_art
Website: lissieart.com
Lissie is an artist, illustrator and designer whose main job is live painting at events. Imagine having a painting done at your wedding, what a lovely thing to have as a souvenir! However, she also creates custom home or venue illustrations and is the illustrator of the Nottingham Colouring Book, a gorgeous book full of facts and pages to colour of various famous parts of Notts. After the year we've all had, mindfulness practises like colouring are something we could all do with right now and I can't think of a better book to work through!